Maryland Physicians Care Present in the Community During Hispanic Heritage Month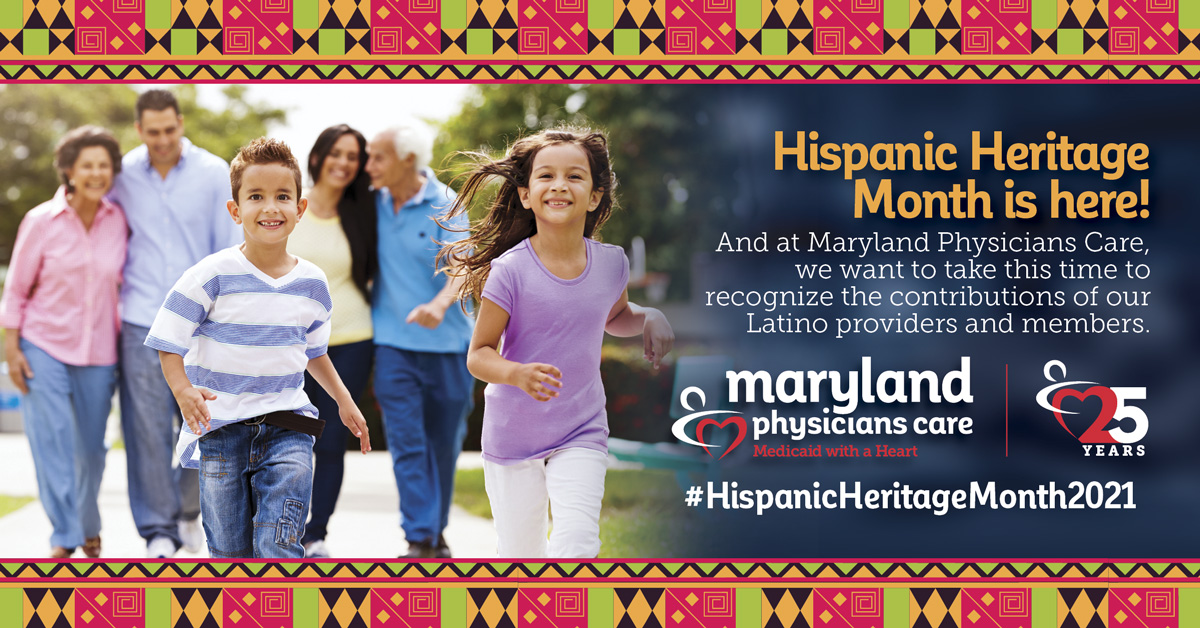 In commemoration of Hispanic Heritage Month, Maryland Physicians Care (MPC) is pleased to present the event Hispanic Heritage Month 2021: The State of Health of the Hispanic Community in Maryland. During this event – which will take place on October 6, from 4:00 PM to 5:30 PM, via Facebook LIVE – a panel of leaders and health care experts will discuss issues related to health and the Hispanic community.
The topics that will be addressed are of vital importance, especially in the face of the new challenges caused by the COVID-19 pandemic. The panel of experts includes Dr. Paola Fernan-Zegarra, Director of the Hispanic Health Initiative (LHI) at the Montgomery County Department of Health, Dr. Ligia Peralta, Pediatrician, Clinical Researcher and President of Casa Rubén, Laura Gutierrez, Hispanic Community Services Specialist in the Annapolis Mayor's Office and President of the Mid-Atlantic Latinx Vaccine Coalition (MALVEC), and Gabe Albornoz, Montgomery County Council Member. Veronica Cool, Hispanic Strategist and Founder of Cool & Associates LLC, will moderate the event.
In addition, throughout Hispanic Heritage Month MPC has reaffirmed its commitment and connection to the Maryland Hispanic community through participation in community events, such as the successful Festival Salvadoreñísimo de la Independencia in Montgomery County, the Urbana Latino Celebration in Frederick County, and the upcoming Fiesta Baltimore 2021 in Baltimore City.
During the COVID-19 pandemic, the free, quality health care services MPC provides for HealthChoice enrollees in Maryland have been a critical pillar of the community. MPC patients can access services and information in English or Spanish, facilitating communication and care at this time when health means everything. MPC has a comprehensive network of health care professionals and providers recognized within the medical community who join in this recognition of Hispanic Heritage Month, taking this as a moment of reflection on the needs of the Latino community and at the same time as an opportunity to recognize their achievements and contributions.
Those interested in enrolling with MPC must first qualify for Medicaid at MarylandHealthConnection.gov.